We are Glass Act
Windshield Replacement &
Repair in Phoenix, AZ
Glass Act Windshield Services is an insurance approved auto glass replacement and auto glass repair service company. Glass Act Windshield Services is 100% committed to the highest quality of customer service and satisfaction.
Our technicians and staff hold the highest regards on providing exemplary aut glass replacement and auto glass repair service from start to finish while working with our Phoenix customers. We are a local family owned business that services the entire Phoenix, Arizona metro area. Our auto glass replacement and repair technicians are servicing the entire Valley of the Sun 365 days a year! We are an essential auto glass service company that will remain open and practice safe business health practices when repairing or replacing any of your windshield glass.
Auto Glass Windshield Replacement Arizona
Glass Act Windshield Services pride themselves on truly handling your auto glass needs in the most professional manner.View our auto glass services below:
Thank you for choosing Glass Act Windshield Services. We are a locally owned and operated company who pride ourselves on quality and professionalism within the auto glass industry.
What makes us different from the rest?
Our mobile technicians are certified and have a minimum of 7 years experience working with all types of vehicles and auto glass.They pride themselves on using only the highest quality materials and are completely dedicated to a safe install on your vehicle. Keep in mind, when correctly installed, a windshield will not only keep objects from entering inside the vehicle, but also keeps passengers from being ejected during an accident. More importantly, a proper installation using high-grade materials will aid in keeping the integrity of the windshield in place and act as a structural support from collapsing in the case of a roll-over.
Call Glass Act Windshield Services for auto glass replacement and repair services in Phoenix, Arizona!
Getting an online Windshield Replacement Quote is simple. It's fast & easy!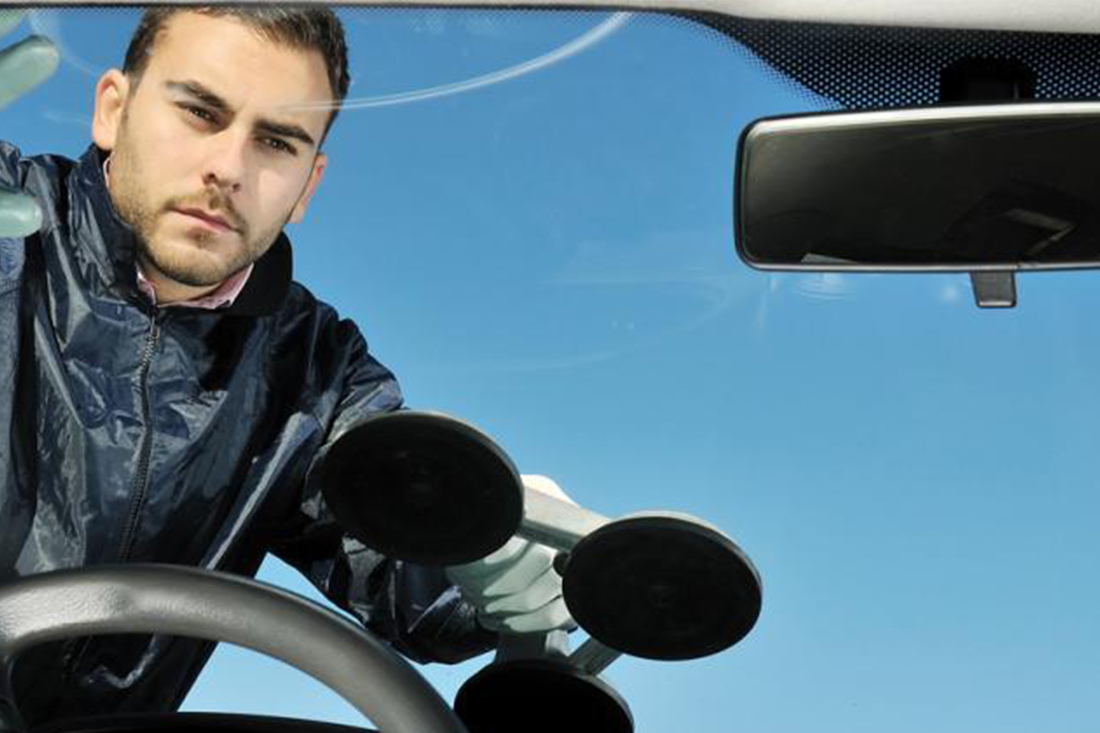 Quality Auto Glass Replacement in Phoenix, AZ
Glass Act only uses OEDOT (Original Equipment Department of Transportation) glass and OEM (Original Equipment Manufactured) glass with a high-grade quick dry time urethane glue once your install has been completed.
Customers Are Talking
My windshield needed to be replaced and I found Glass Act Windshield Services. They are very service oriented and caring to the customer.
Thank you Glass Act!
I was driving around with a small chip in my windshield and I noticed one day that chip turned into a 10 inch crack in my line of sight. I notified my insurance
My neighbor told me about Glass Act after she had her windshield replaced. They came out to my home and were extremely professional and thorough.
Glass Act Windshield Services
Glass Act Windshield Services is committed to our partnership with each and every one of our customers. When we service your vehicle auto glass, you will see how important your requirements and needs are to us to get the job done right. We stand out because we genuinely care about you and your safety.
belongings to ensure they travel safety
Allow us to assist you with your auto glass needs today, and let us Change Your View
Contact Us
13634 E. Williams Field Rd.
Gilbert, AZ 85295​
Office Hours
Monday – Friday
08.00 AM – 05.00 PM
Weekends
09.00 AM – 02.00 PM